New Egypt Microfilm
Agent of GENUS International Company
Authorized distributor of Zeutschel global company  for book scanners and microfilm equipments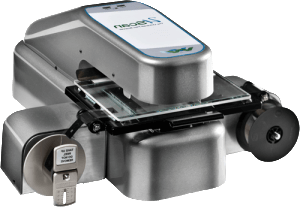 New Egypt Microfilm
New Egypt Co. is a leading IT Solutions company from Egypt specializing in Document Management & Archival solutions and document based Business Process Management solutions. We work in microfilm since 2010 in all microfilm and paper scanner equipment all types in selling and maintenance .
Our vision and goals
Exactly getting along with meaning of the name of us which means appearing. So we are freely looking to capture a great place and advanced location through spreading on the level of cities of the Republic.Our Goals Looking forward and reaching the satisfaction of our customers and employees.
Specializing in microfilm equipment
We specialize in all microfilm devices such as Konica Minolta, modern scanning devices such as OZFAN scanning devices such as Kodak scanner, hardware, reader, packing and stuffing devices. Digital Converting to Microfilm, such as Archiver Ritter Kodak Microfilm For digital like Wix & Wilson
Specializing in microfilm supplies
We specialize in all microfilm requirements of all 16mm & 35mm films. Fuji Eberscher Card Microfiche & Cartridge Cartridges & Toners for all microfilms. Stored storage tanks for microfilm preservation. Chemicals: Appearance, primer & cans. All spare parts for all types of paper